I've always dreamed of having a workshop where I could set up my tools and make things. Having tools to use has always been a dream too. My main focus for the workshop was to make things from wood which is something I love to do. In the past I built some of the furniture we had in our home and hope to build more. Our former homes had traditional two car garages so my workshop space always competed with our vehicles for space. Since the home we bought in 2008 didn't have a garage I was able, with Pam's support, to have a building constructed that would serve both as a garage and workshop. The building is 24 feet by 40 feet. It has space for two vehicles and space for my tools. Yes, we can actually park two vehicles in the garage half of the building. We moved to the home in 2009.
As explained elsewhere Pam has also been very supportive in my tool acquisition. She understands that in order to make things I need the right tools to accomplish my goals. Even before I retired and we moved she worked with me to start getting the tools I needed and she continues to support my hobby.
Right now the workshop/garage is still in a mess. I've been too busy with projects around the house and spending time with the dogs to get the workshop organized. The house projects are winding down so I'm starting to get things cleaned up and organized. I've been very involved in moving tools and furniture around some and beginning the task of making cabinets and a real workbench. My goal is to soon have my workshop more functional so that I can work on projects. I'm getting very close to that goal but am also making some things too.
Either Use the Website Menu OR Click on the pictures below for more pictures on each subject.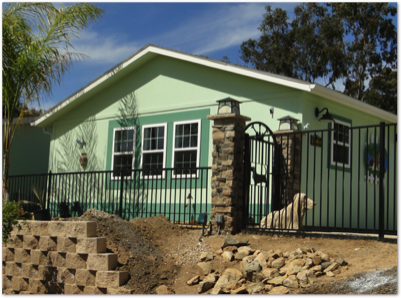 Having a workshop is an ongoing process. This section shows the latest photos of the workshop. No, it has not been updated recently. As stated above everything is being changed and new photos will be posted after I've built some shop furniture, everything is where it belongs but I haven't finished cleaning and organizing.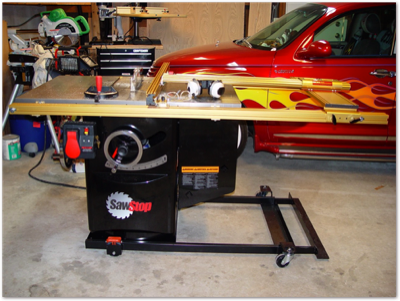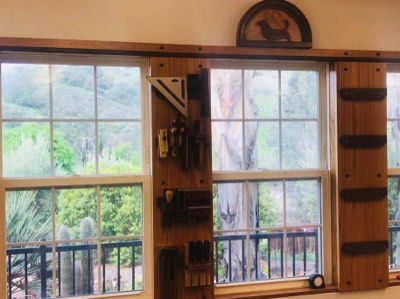 For those who haven't watched the video on the construction of my workshop I've included a link below.
This website was created and is maintained by Don Bullock.
He can be reached at basithd@yahoo.com
All material on this website is copyright by Donald W. Bullock
All rights are reserved
NOTE: At the present time my workshop is still being totally cleaned and reorganized. This is a long overdue project that I've decided to get done as soon as possible. This project includes creating shop storage projects, shop cabinets and a desperately needed workbench. I have had some unforeseen health issues including heart bypass surgery which have extended the delay in organizing my workshop. At this point I'm planning to be back up and running and done with the major shop overhaul by the late spring or early summer of 2019. When the shop is ready I'll produce a shop tour. Until then most, if not all, my furniture and other fine woodworking projects are on hold. I have been posting some of my workshop organization projects as they were completed along with some other things like handy tools videos and tips for woodworkers. I hope you check them out on my YouTube channel. The goal of the YouTube channel is to help other woodworkers.