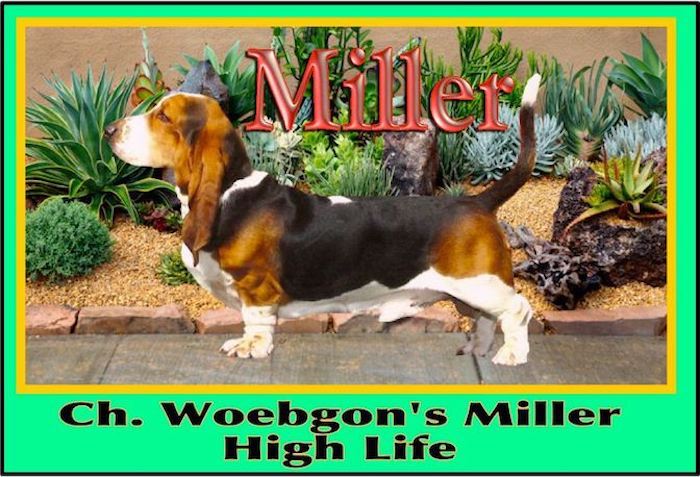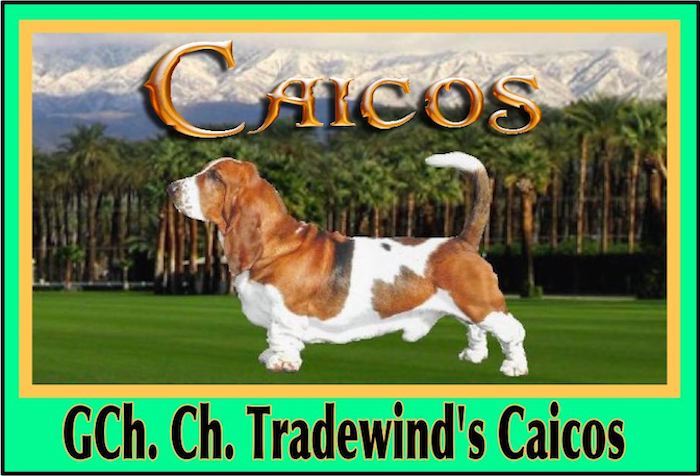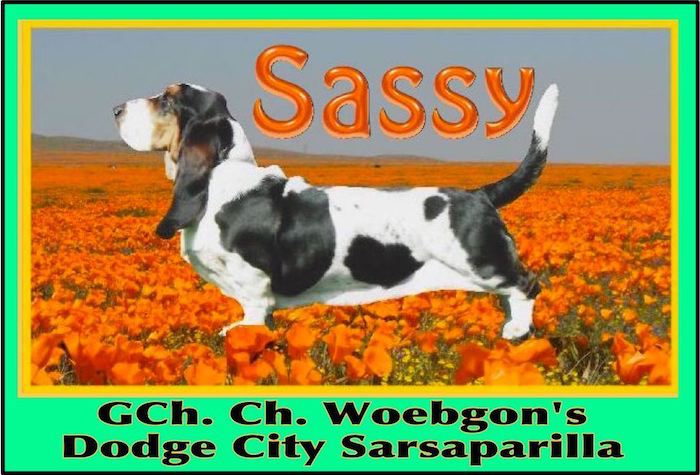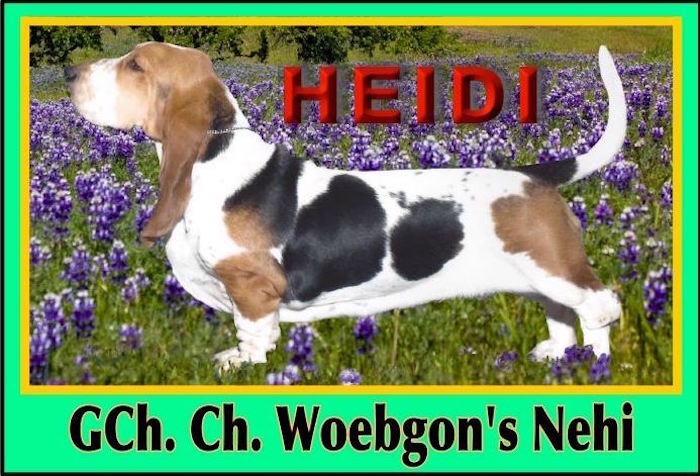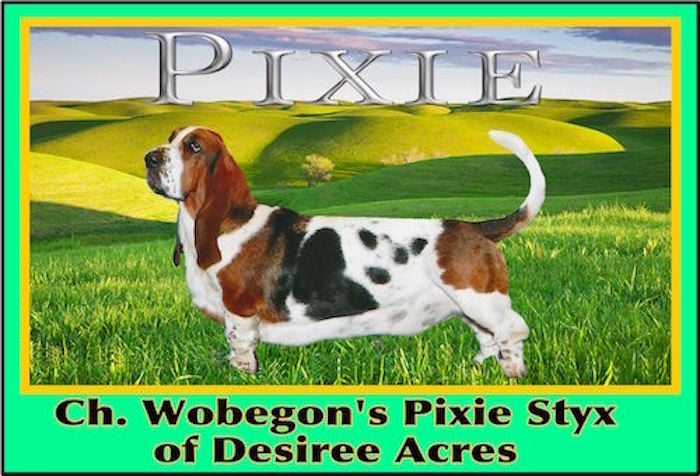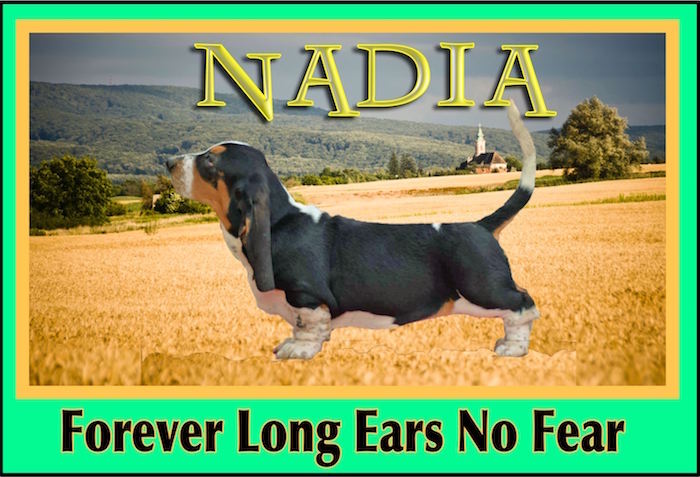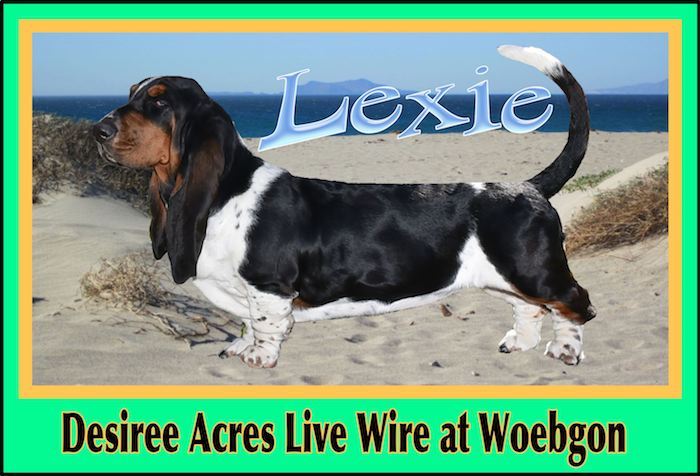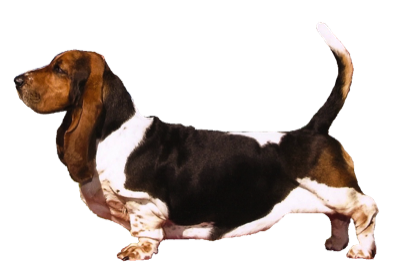 Over twenty-five years ago Pam and I became interested in dog shows and particularly basset hounds. We got our first basset from the dog pound in 1977 and made the mistake of getting our next one about a year later from a pet store. When that turned out to be a bad idea we looked into responsible/reputable breeders who show their dogs. We attended the Kennel Club of Beverly Hills show at the LA Sports Arena. At the show we saw some outstanding basset hounds and were invited to go to a dog show just for basset hounds a few weeks later. After attending that show we were hooked. Pam and I were surrounded by some outstanding examples of the breed and unlike the two we had their temperaments were typical of bassets - very sweet and loving.
I won't go into the particulars here but we eventually became basset hound breeders and AKC Breeders of Merit for Basset Hounds at the Bronze Level and have shown a lot of bassets over the pursuing years. We pride ourselves as being what the AKC refers to as responsible breeders. The video below introduces and explains responsible breeders. The concept of responsible breeders is something that all dog lovers should know about and understand. Breeding and showing basset hounds something that both of have enjoyed doing and we truly love the breed. Our bassets are our children. Every breed of dog has a written AKC Standard that all breeders should follow. Those looking for puppies should expect breeders to follow that Standard.
If you are at all interested in pure bred dogs or basset hounds specifically you can check out our other website HERE. It has a copy of the AKC Standard for Bassets Hounds and other important information about the breed.
To find out more about AKC Breeders of Merit go HERE. This link takes you to our other website.
Since you're here I thought I'd share some photos of our current basset hounds.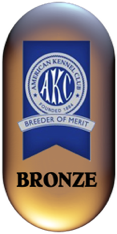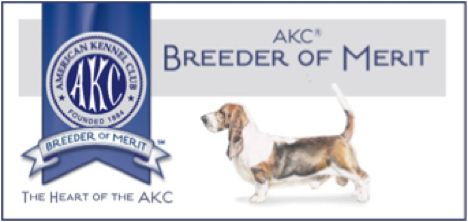 A passion that my wife and I share together.
Yes, I know this has nothing to do with woodworking. I just thought some of you might be interested in what my wife and I do together. We breed and show basset hounds in AKC conformation events at dogs shows. Our dogs are judged as to how well they match a written Standard for our breed.
This video is a special memorial to "Joy" (Grand Champion Champion Woebgon's Kickapoo Joy Juice, ROM with the honor of being granted a member of the Basset Hound Club of America's Register of Merit for producing at least five AKC Champions). Joy was also at the Westminster Kennel Club dog show in New York which is a show that some of you may have watched on TV. At the show Joy was what is called Best of Opposite Sex to Best of Breed. That means that a male was chosen as Best of Breed at the show and Joy was the best basset hound female.
Joy and her sister Moxie were the only two survivors in the very first litter that we had from our own breeding. Since then we've been very successful with our breeding program. As a result we've qualified as AKC Breeders of Merit at the Bronze Level for Basset Hounds. Right now we're involved with showing Joy's great granddaughter, Lexie.
As mentioned above there is a lot of information about us, our bassets, and the concept of responsible breeders over on our website, http://www.woebgonbassets.com. Check it out if you're interested.
A Video Tribute
for
GCH CH Woebgon's Kickapoo Joy Juice, ROM
"Joy"
July 7, 2019 UPDATE:
Pam and I have finalized our breeding plans. We have decided that we will NOT to breed a litter in the future. The reasons for this decision are very complex, complicated and personal. It all boils down, however, to the fact that we're not as young as we were when we had our last litter and it was difficult for us to handle that breeding. In contemplating future litters we have decided that having a litter is simply too much for us.
For now we'd like to take the opportunity to thank everyone who has provided a wonderful home for one of our bassets whether it was a puppy or older basset. Over the years we have met some outstanding people through our dogs.
I must say that this was not an easy decision for us to make partly because we have some exceptional families who were hoping for one of our puppies. We still receive regular inquiries for puppies. To all of you we're especially sorry but for us having future litters has become too much for us. We can recommend other breeders whom we know. They are close friends to whom we'll go when we're ready for another exceptional basset hound. That will be part of a major update for basset hound website. We have created a listing of these breeders on our Woebgon Bassets website.