In these videos I've decided to introduce and critique the machines that I have in my workshop. These videos are not intended to be full reviews but rather just some of my observations as I've used them on various projects. Over time these videos may even be updated as I gain more experience with these machines. I have absolutely no connection to any of the companies who make or sell these machines. My observations of them are limited to my own experiences and skill level.
I just started video series with my lathe and have also done a remake of the original video. In addition to that video I created a video on my Delta bench top drill press. Most of the machines may have to wait until I've done more on my shop redo project.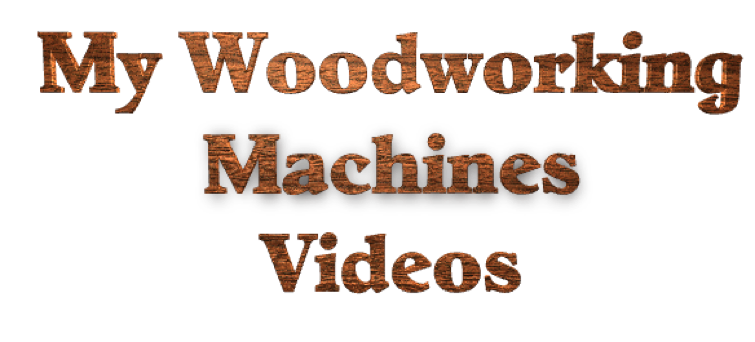 Steel City Hollow Chisel Mortiser
Ridgid Spindle/Belt Sander
Where Purchased: Local Sears Store
Where Purchased: Local Woodcraft Store
Where Purchased: Local Rockler Store
Where Purchased: No longer available.
Where Purchased: Local Rockler Store
Model - Professional Cabinet Saw (now the ICS)
Model # CB 51230
Model & Number - Professional, 119.224010, 14"
Top - Rockler Pro Phenolic Router Table, 24" x 32"
Lift - Rockler Router Lift FX with Insert Ring
Stand - Rockler Steel Stand, 18"D x 24"W x 32"H
Model - Incra Ultra Lite Jig Woodworking System
(No longer available, but they do have a wide selection of router table fences)
Model & Number - Incra LS32TS
Model & Number - Comet II, 46300
Model & Number - Bench Top, DP 300 L
My Delta drill press needed a major repair job so while I documented that I showed the features of the drill press. In addition I gave a critique of this drill press and similar models.
Soon after I usdd this lathe for some projects I created this video. It has been one of my most successful YouTube videos but some complained about the background music. The video shown below is a remake of this video.
In this remake of the video above I removed the irritating background music and made some other changes. While I call this a remake it is a different video. I removed some things and added others.