This website was created and is maintained by Don Bullock.
He can be reached at basithd@yahoo.com
All material on this website is copyright by Donald W. Bullock
All rights are reserved
It seems that box making is something that most woodworkers do from time to time. I think it's partly because we want to use up some of our offcuts and scrap wood. At least for me that's part of the motivation. I also find boxes to be fun to make, help me hone some of my skills and they don't take up a lot of room.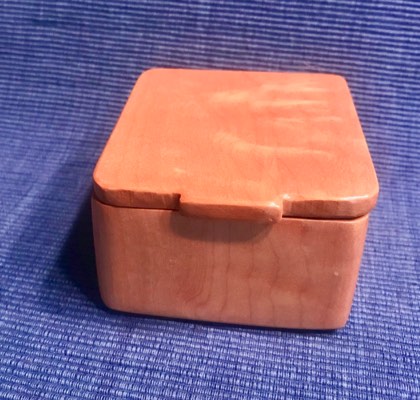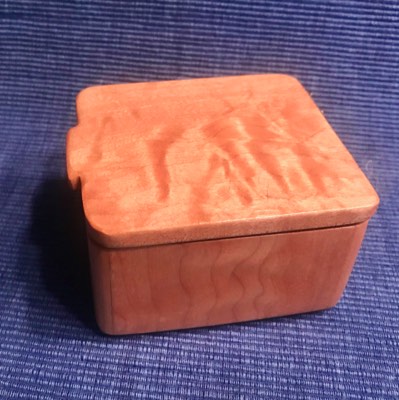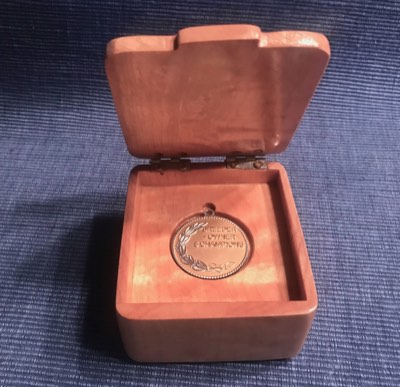 This box was one I made from scraps of quilted maple. I resawed the maple pieces to use for the sides of the box and used Forstner bits to make the indention on the inside for the AKC medallion to fit in.
One of the honors we received from the AKC is a medallion on completing AKC Championships on five of our bassets through showing them only in the Bred by Exhibitor Class. This means we always showed these five bassets in a class at dog shows where only breeder/owners can show their dogs and all their Championship points were awarded while they were shown in this class. As breeders who show our own dogs this is a true milestone and not something that is easy to accomplish.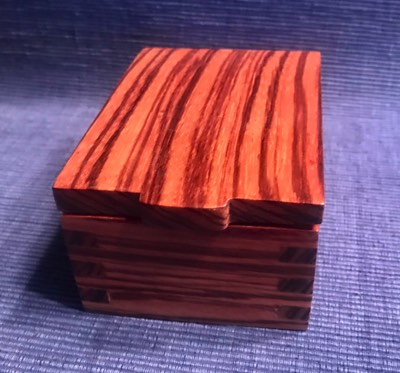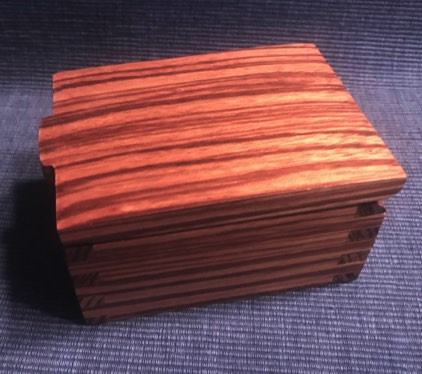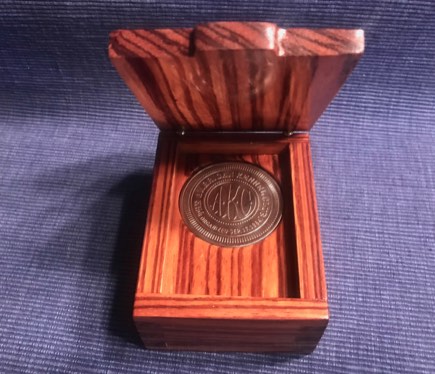 For this medallion box I resawed scraps of zebrawood. The indent for the AKC medallion was created using a Forstner bit.
This medallion commemorates our first AKC Grand Champion, GCH CH Woebgon's Kickapoo Joy Juice, ROM or Joy. When the American Kennel Club decided to start offering the title of Grand Champion Joy had already retired from the show ring and had two litters of puppies. She was considered a veteran but we entered her in the regular Best of Breed competition. The points for the Grand Championship title started in June and at the very last show of the year, in December, Joy was awarded Best of Breed for two points which finished her title. We decided that this special accomplishment should be honored with this box to house the AKC medallion. I still need to have a plaque made for inside the box with her name on it. That's what the space is for.
The boxes shown below were made to hold some very special AKC medallions. They sit atop a set of shelves in the entry of our home. I designed the boxes so that they can be displayed either open or shut.