This website was created and is maintained by Don Bullock.
He can be reached at basithd@yahoo.com
All material on this website is copyright by Donald W. Bullock
All rights are reserved
I have to admit I'm mostly a power tool user. I'm not even close to what Marc Spagnuolo calls a hybrid woodworker. While I'm interested in using hand tools I've never actually learned how nor have I had the money to buy the ones I'd like to try. Top on my list is a router plane. I love the one that Veritas makes and had planned to buy one. The funds for that, however, went in a different direction. Perhaps as time goes by I'll become more inclined. For now I do have some some hand tools that are mostly for marking, measuring and sanding.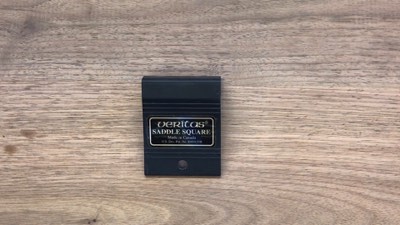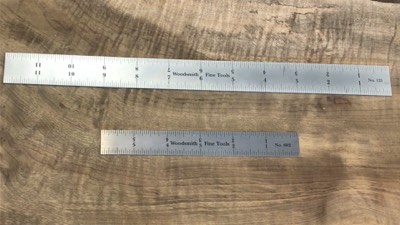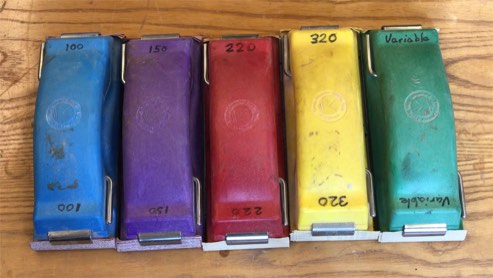 For hand sanding I really like my set of Preppin' Weapons. Yes they were an extravagance but they make hand sanding a little easier and more comfortable. I even have a video on them in my Handy Tools series.
Rules are of great importance in any shop. These rules, 6" and 12", from Woodsmith are outstanding and very handy to have. For simple rules they have a lot of features. They were one of my Handy Tools series videos and I used two of the small rulers in my video Two Ruler Trick in my Tricks and Tips video series.
A saddle square is great when two or more faces of a board need to be marked. Years ago I picked up this Veritas saddle square from Lee Valley. It's engineered from from aluminum so is very accurate and light weight. I included it in my Handy Tools series of videos.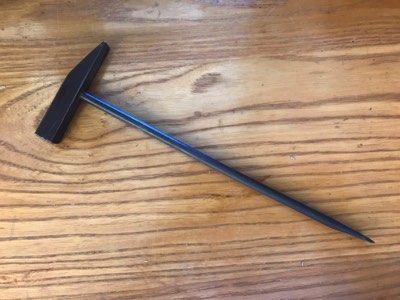 This is a great little tac hammer that I made in my junior high school metal shop class. It was made from steel square and round bar stock. I forged a screwdriver at the end of the handle.
The hammer has been very useful over the years. It now holds a place of honor on my tool wall and I did a video as part of my Shop Projects series on the holder I made for it.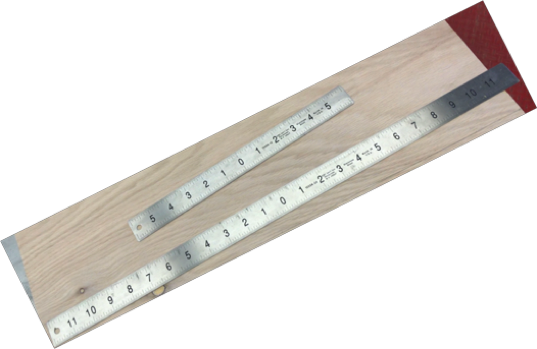 Lee Valley Center Point® Rules. These rules have been very handy when I want to find the center of something or want to measure out from the center of something.
They were featured in a Handy Tools series video and I also featured one in my Tricks for Woodworkers video on the Short Ruler Trick.